GTOi provides IT integration services to operationalize new capabilities within the Defense, Federal and public sectors.
GTOi assembles teams of industry experts and partners to operationalize technology solutions, manage integration gaps, and drive adoption to deliver seamless operations.
Our technology services are built on three pillars of capabilities: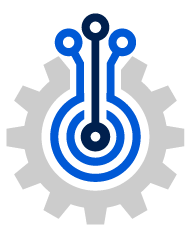 Operationalize new technologies that deliver mission-critical data and capabilities to operational environments
IT Program Management & Consulting
Integration Services
Strategic Planning & Execution
Enterprise Services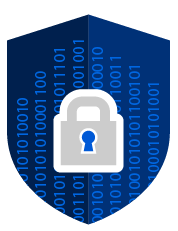 Identify, protect, detect, respond and recover from ever-evolving threats with offensive and defensive cyber controls
Policy & Governance
Information Assurance (IA)/
Risk Management Framework (RMF)
Identity Credentials Management:
PKI, IdAM, ICAM
Zero Trust (ZT) Implementation
Optimize delivery with program management, quality assurances and increased efficiencies
Program Management
Training
Quality Assurance
Continual Service Improvement/
IT process Improvement (ITIL)
Lean Six Sigma (LLS)/
Business Process Re-engineering (BPR)
Satellite Communications
Contracting & Partnerships

Grimmer S4 Consulting Services LLC is a Joint Venture of Grimmer Technology and Operations, Inc. (GTOi) and S4 Inc.
A GSA 8(a) STARS III
Prime Contract Holder
Master Contract #: 47QTCB21D0413
Contractor UEI #:
SAMS UEID: EK1YML7HGL11
CAGE Code: 7XBQ9
Contact: Marie Grimmer,
Contractor's Program Manager
Email: grimmers4inquiry@grimmertech.com
Phone: (571) 243-0899
Grimmer S4 Capability Sheet: download
Advantages of procuring GTOi Services as a Task Order on the Grimmer S4 GSA 8(a) STARS III Contract Vehicle
Streamlined procurement process – faster than open market acquisition
Pre-negotiated ceiling prices to achieve best value
Built-in strong assurance of FAR compliance
Tier 3, best-in-class contract vehicle – designated "best of the best" by OMB!
Access to emerging technologies and innovative solutions that meet the demand of today and future mission-critical goals
Flexible approach to comprehensive IT services and IT services-based solutions, with trusted SubK partnerships providing ancillary support or value for successful delivery
Access to qualified Small Businesses in support of socioeconomic goals
To learn more, review this video on the GSA's YouTube Channel.
"GTOi has always been a mainstay of outstanding support for Defense Enterprise Email. Their ability to think and perform at the highest levels has been invaluable to the mission and the team."
– John Howell, Product Director, Enterprise Email, U.S. Army
"GTOi directly supported AQuate with the successful completion of the $6M IT Services Management II project and was instrumental in our success. GTOi had the first team member on the ground in Kuwait and had an in-depth understanding of the government client both in CONUS and in SWA. GTOi exceeded all expectations and deliverables in their contract and delivered on-time and within budget, every time."
– Aaron Terry, AQuate Corporation
"GTOi provided personnel with knowledge, experience, and integrity and delivered solid technical advice and support in all required disciplines."
– Charles Aldridge, Plans Director, 114th Signal Battalion , U.S. Army